How to Stay Healthy While Studying Abroad & Avoid the #StudyAbroad15
How to Stay Healthy While Studying Abroad & Avoid the #StudyAbroad15
by - Published March 12
Smart ways to stay fit while traveling abroad as a student
When studying abroad, health sometimes come second—you end up having so much fun you forget to look after yourself. Your wellbeing takes a back burner when you could sacrifice sleep to visit one more new pub or you could be eating your way around a new city instead, and speaking of eating… a student budget plus the excitement of foreign junk food doesn't exactly equal a nutritious diet. Staying healthy while studying abroad is just as important as studying though, and with these tips it'll be easier to complete than your exercise plan.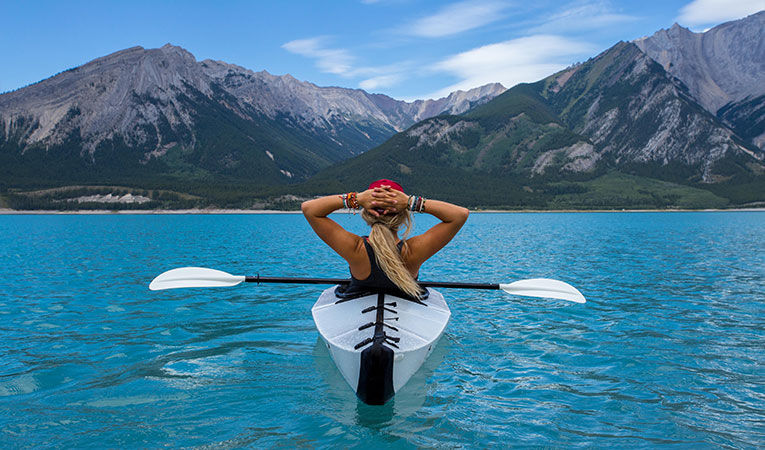 Read on to learn how to enjoy a healthy and safe study abroad experience from your head to your toes (and avoid that #studyabroad15 because let's face it, study abroad weight gain is real).

Before you leave, be prepared
Staying healthy when studying abroad starts before you even leave home. These staying healthy tips will help you start your travels on the right foot:
Medications, vaccinations, & first aid
Do your homework on the country where you will be studying. Find out if you need to travel with any medications, and stock up on basic first aid items such as painkillers and diarrhoea tablets. Complete a pre-travel physical and make sure any chronic medical conditions are stable. Avoid traveling too soon after surgery, complications may surface 3-6 months after some surgical procedures. Make sure your vaccinations and immunizations are up to date and accurate for your study abroad country, for some countries you will need to provide proof of vaccination to enter the country.
Bring your own pharmacy, as there is no guarantee there will be one around the corner. It is good to travel with basic over the counter medications and a small first aid kit. Pain relievers, medications to control a fever, antacids, basic bowel management medications (anti-diarrheal medications and stool softeners), allergy medicine, antibiotic ointment, eye drops, decongestants, cough drops, cold medicine, blister dressings, bandages, oral rehydration electrolyte mix, yeast infection treatments and sunscreen are just a few items we take for granted that can easily be obtained at most drug stores. Any medications purchased abroad may not be subject to the same manufacturing standards and quality control you expect at home.
Refilling a prescription while studying abroad and traveling internationally can be challenging and having the flexibility to accommodate a few extra days of travel reduces the risk of this happening. If you have a prescribed medication you use "as needed," make sure you bring it.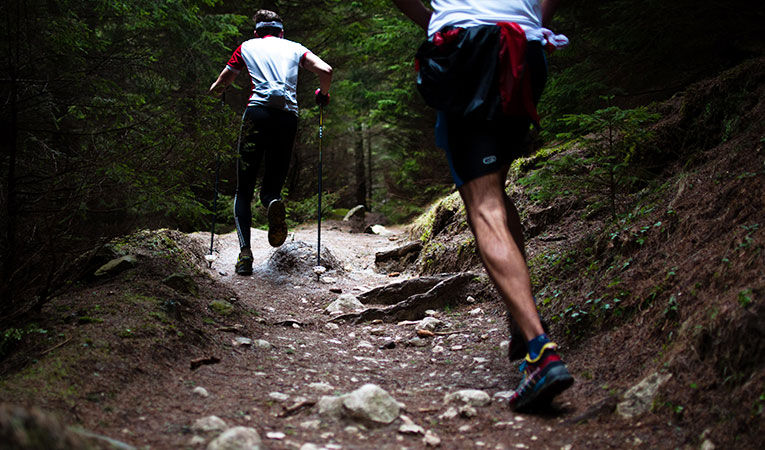 Travel insurance
Most importantly, make sure you invest in a good . This is one thing you absolutely cannot leave home without. Should you get seriously ill while studying abroad you want to have the security of knowing you will get the best medical care, without having to worry a crippling bill.
Beyond that, you need to know your health insurance policy and service coverage. Does your plan cover medical bills if you are hospitalized while traveling internationally? Do you have medical evacuation coverage for emergent medical transportation? Do you have trip cancellation insurance in case you miss your flight due to a medical emergency?

[]
Emergency and contingency plans
Have a backup plan, a way to pay for emergency care if needed. Travel with a credit card or have another way to access funds quickly. Some facilities will turn you away at the door regardless of the nature of the medical emergency if you cannot provide a guarantee of payment or some type of financial deposit for services rendered.
Keep emergency information with you at all times. Many people carry a quick reference card listing their important medical information, including daily medications, allergies, major medical conditions, past surgeries, and past medical history. Medical alert bracelets or necklaces are also important if the allergy or condition has the potential to cause a medical emergency.
While you're abroad...
1. Get moving and exercising while studying abroad
Many study abroad locations are in urban areas. Students who study in cities and university towns have the benefit of walking everywhere. While there is also great public transportation in most cities, having the choice and opportunity to walk to most amenities is why many locals are so fit. Walking is also one of the best way to see the sights and find areas not on the beaten path – a win win! For those students in more rural locations, this may mean there are more opportunities to go hiking in natural areas.
Pro tip: use a fitness app like (or any of the others we've listed below!). This app can help you plan and track your routes anytime anywhere. They have specific versions for walking, running (MapMyRun made it popular), cycling, hiking, and even walking a dog! If you incorporate some daily walking into your study abroad, it will go a long way to keeping your health tip-top.
2. Remember: You are what you eat.
*Shakes fist at study abroad weight!* Another component of staying physically fit is healthy eating habits. Students are well aware of how easy it is to eat unhealthy food when they study abroad (because how could you go to Belgium and not exist on a diet of fries, beer, and chocolate?!).. But there are healthy, budget-friendly options available to travelers. It is important to know the country's staple foods. Staple foods, such as rice or certain vegetables, are usually the cheapest because they are bought so much and are used in many different recipes. From there, students can find recipes with that staple ingredient.
When eating out, avoid anything that's fried. Many pubs and restaurants, especially in university towns, have healthy options on their menus. Above all, don't skip out on the local cuisine; it's usually healthier than fast food chains found everywhere in the world and eating is part of getting to know the culture.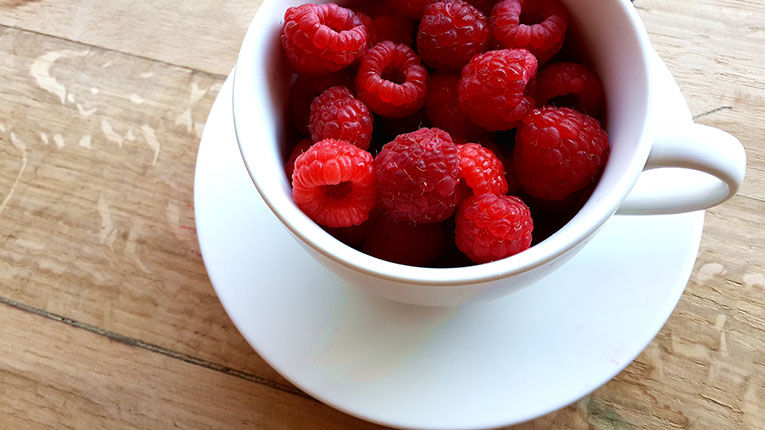 3. Go back to basics.
Staying healthy abroad is just the same as at home. Although you might get caught up in student parties, going out frequently, and just generally rushing around trying to see and do as much as possible, you should remember to take a breather every now and then. It's ok to take some time out to relax and recuperate during your study abroad program. Get plenty of sleep: try and get an early night at least a couple of nights a week. You can also catch up on lost sleep by napping on buses and planes on your way to your next weekend destination.
Carry a face mask, ear plugs, and a neck pillow to help you get your beauty sleep whenever and wherever you are. Remember to drink plenty of water to keep your skin and body hydrated at all times (more on this later!). This will help you feel (and look!) your best.
4. Get involved.
You don't have to be studying sports to pick up a sport while abroad. Explore the options you have for getting involved in a sport, or joining a team. Many programs and universities include membership for the on campus fitness center, where you can practice various physical activities. If not, look into joining an intramural sport. Get a group of other study abroad students to make a sports team, or sign up with local students. You can also look into different sports facilities in the wider area, such as gyms and pools, or different sports clubs. In addition to getting exercise, getting involved in a sport is a chance to learn a sport that may be uniquely popular in that country, as well as make some new friends.
5. Embrace the beauty of a power nap.
For the frequent traveler, or on longer flights, taking a nap while en route can help you arrive looking and feeling refreshed. Try using a face mask while napping. If this does not work, simply meditate. Let your thoughts go. Even short power naps go a long way in helping you look fresh and relaxed, instead of haggard and tired.
6. Stay hydrated.
The most important step in looking your absolute best—and one of my all-time favorite staying healthy tips—is to be hydrated. Drinking water before you leave and while you are traveling is essential for any traveler wanting to look their best. Staying hydrated while traveling means drinking lots of water, not sodas or adult beverages that only cause a traveler to arrive looking less than their best.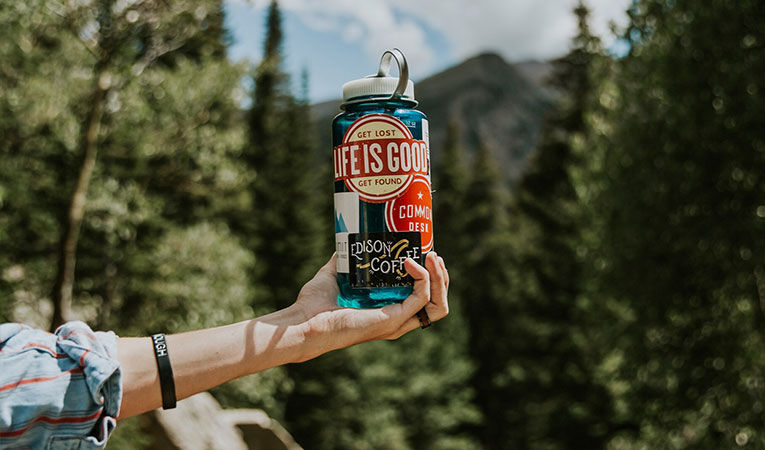 7. Moisturize, moisturize, moisturize.
To help keep your skin looking fresh and beautiful, always travel with a bottle of moisturizer or lotion. Traveling will dry out your skin, and by keeping your skin well-moisturized, your skin will retain its healthy glow. Also, skipping applying foundation to your face and only wearing the moisturizer will help your skin's appearance.
For an additional healthy glow, apply a tinted moisturizer before arriving. Additional tips for arriving with fresh skin includes blotting excess oil from the face's T-zones, and occasionally misting your face with mineral water.
8. Pay attention to your mental health.
It's important for you to stay tuned into not only your physical needs, but your mental needs as well. The overwhelming stimuli that are your new "normal" can take a toll on your head space. You might be feeling lonely, isolated, culture shock, homesick, anxious—a myriad of unpleasant things. Pay attention to your mental health while study abroad to avoid or address depression in a productive and healthy way.
7 apps for fitness-minded study abroad students
These amazing fitness and health apps swing BOTH ways and their functionalities are ideal for globetrotters who don't want their waistline to serve as proof that they have tried the signature dish of over 20 countries (because even though losing weight abroad isn't the goal, it'd be a nice souvenir, no?).
1.
Food, food, food! This site will astound you with the amount of information it has food. Not only can you research and log your diet, but you can read breaking news, scan studies, and get tips. Users get the truth diet fads, learn how to manage diets with special needs, and even what to feed their kids.
2.
Are you training for a triathlon or just getting started on a fitness routine? Accessibility to gyms, pools, and healthy food is important whether you are just establishing your healthy habits or working hard to adhere to them. This is much easier if taken into account during the planning stages of your travel. This site offers a complete breakdown of popular cities that include everything you need to make it your fitness playground. Read the city's fitness profile, then see exactly where you can lift weights inside, run outside, buy good gear if you forgot something, and even grab a healthy lunch. So whether you are studying abroad in Paris or interning in London your fitness research is already done for you.
3.
This app can help you plan and track your routes anytime anywhere. They have specific versions for walking, running (MapMyRun made it popular), cycling, hiking, and even walking your dog! It also has a great food directory that can help you quickly look up the nutrition facts of anything. You can even electronically "cheer" on other users!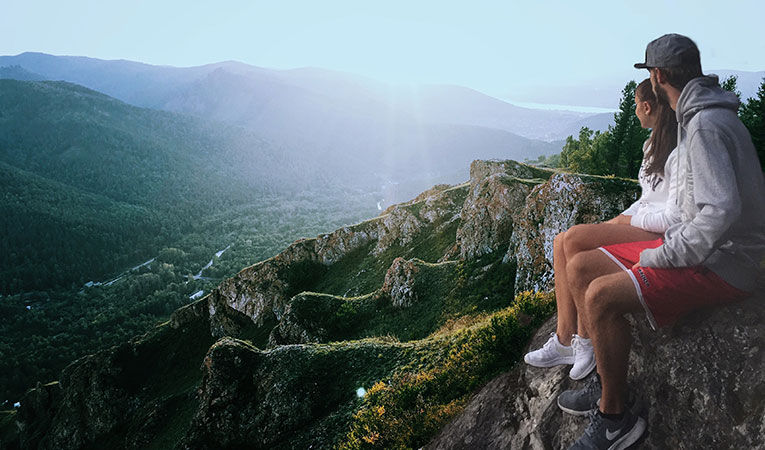 4.
Some people love the organized structure of a gym while others see tracking miles on a treadmill as an extreme form of torture. If you fall in the latter category, you will fall in love with this site. It is fitness meets adventure, meets travel, meets activity log, meets just general awesomeness. Go to the to read the best nature hikes in Costa Rica, how to climb Mayan ruins, or where to camp in Banff National Park, then track it all.
5.
This book gone app and website brings an incredible concept to life – your own body is all you need for an intense workout. There are over 200 video demonstrations and you can easily customize it by how much time you have and your fitness level. The bad news is that the apps cost money, but so do all the gym memberships, weights, and other contraptions you WON'T be using.
6.
Everything is more fun as a game and all goals are more manageable when broken into little pieces. This is exactly what Fitocracy does with fitness and it's all in the context of a community. Getting started is a fun series of questions where you are and what your goals are then you are matched with friends, groups, and activities that match your needs. Think modern day chat room, minus the creepy people and replaced with tailored fitness routines.
7.
This is similar to the above site in that it is strongly based on networking and community, but instead of instantly immersing you in a workout convo, you find yourself easily navigating a sea of motivation. The site is all inspiring you then helping you harness that inspiration. You can build it up by reading success stories and learning small changes that go a long way then put it into action!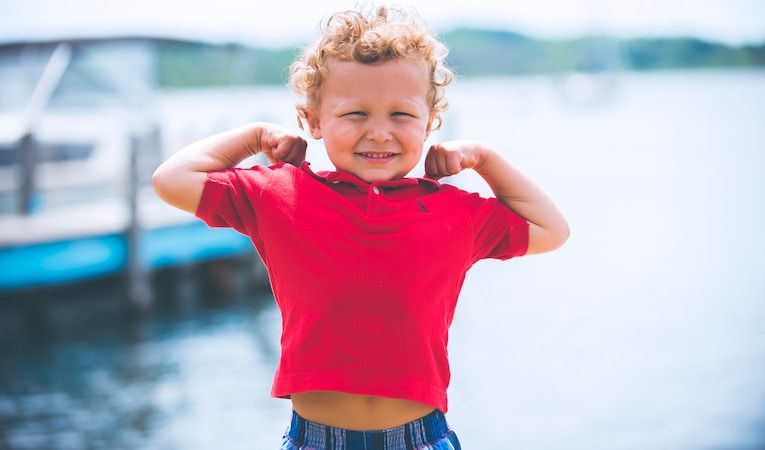 You're all set for a healthy time abroad!
Now that you know what to do before you go and while you're there—not to mention a handful of fun apps that make fitness a little more bearable—you're all set to stay safe and healthy as a student abroad.