Marlene Brubaker - 2015 Program Participant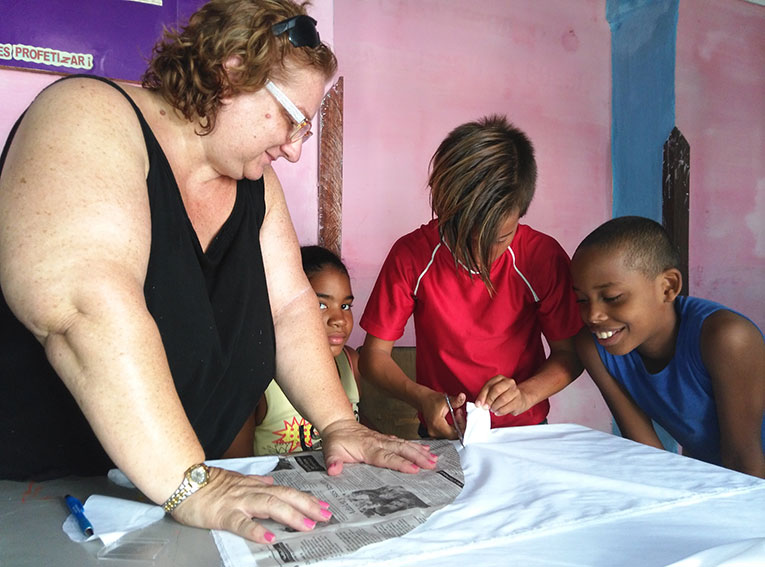 Why did you decide to apply for an international program?
My husband and I are both teachers, and have been using our "summer break" period of July and August for voluntourism. Unfortunately, he passed away this June, but I decided that I would still follow through with the plan. As an environmental science teacher with an MA in ESL, I knew going to a different country would be a great way to learn more other environments and also a great way to use my training in ESL.
Why did you choose GeoVisions' Teaching program in Cuba?
I chose Havana, Cuba for several reasons. First, both of us always wanted to go there, and this area was forbidden to us for so long. Knowing that this was an opportunity to be one of the first from the U.S. to go to Havana, in this new capacity, was exciting, and presented an irresistible impulse to move forward in investigating and applying! I have family ties to Havana Cuba, as well. For all my childhood, my grandparents talked it; my grandfather and his parents went to Cuba often, and had business concerns there. There are no records, so I couldn't look up their old habitat, but it was an attraction to visit. My uncle had also visited a few years ago, but his travel and movement was restricted at that time.
What was your favorite part Cuba?
Havana is a bustling city, with an amazing mixture of old and new. The ability to walk where Christopher Columbus and his men probably walked, and the ability to visit buildings from the 16th century that are still standing, makes Havana a must see. Old Havana was where we slept, ate, drank, danced, shopped, etc.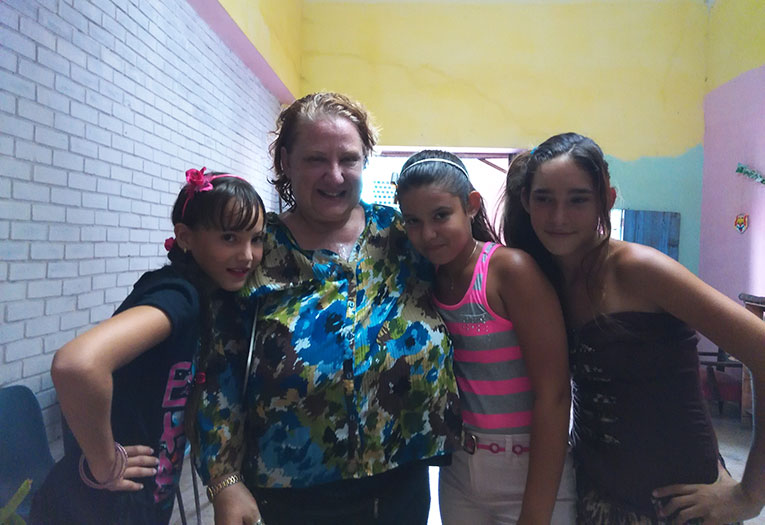 What characteristics of your program made it unique?
The program was a collaboration between GeoVisions and Jakera. Geovisions provided a lot of the teacher preparedness support and Jakera provided the on the ground support, in accessing room and board and getting to the volunteer site as well as tourism. Another reason this was unique, is that for 57 years, people like me, Norte Americanos, were essentially banned from visiting Cuba. Being one of the first to arrive after the flag was raised at the embassy was an honor and a privilege. Another reason the program was unique is that this is the first time, in a long time, that Cubans are permitted to interact with volunteers from other countries, so everyone was learning from each other.
How did local staff support you throughout your program?
The local staff from Jakera made sure that my room and board was adequate and that I was able to get to the volunteer site. They helped with translation, as my command of Spanish is inadequate. They were able to recommend excellent opportunities to experience the tourism opportunities of the region, and would make phone calls to inquire different services, such as train schedules. They also were very concerned my welfare; when I developed a rash, they were helpful in recommending a different type of fabric more conducive in the hot, moist Cuban life.
What's one thing you wish you would have done differently?
I never did visit a disco or sample any of the night life, and I should have done it, without any worry getting up in the morning. I was a little shy; as one of the older ones, I guess I didn't want to intrude, although I was invited to partake!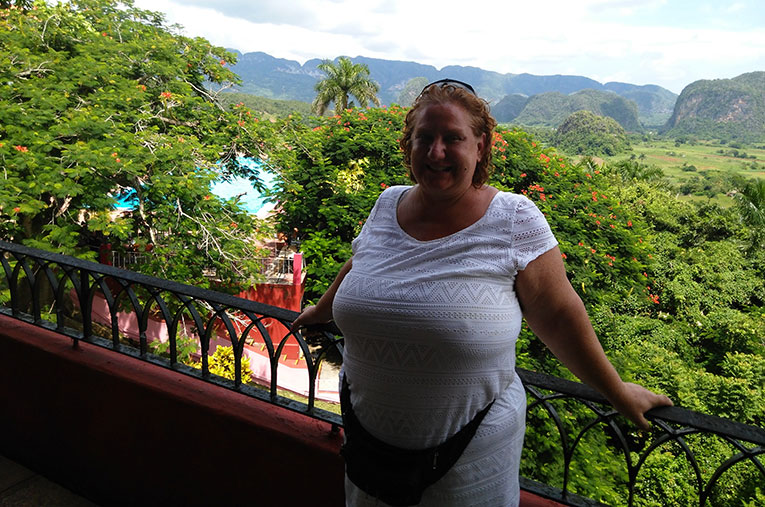 Describe a day in the life of your program.
Breakfast was between 7:30 a.m. to 8:30 a.m., so I woke around 6:30 a.m. and prepared. My walk from the Casa Particulares was one block away, but three flights of stairs up! After breakfast, I would often walk around town visiting museums until lunch at 12:30 p.m. to 1:30 p.m. Then I'd walk to the volunteer site, where I'd help out with our sewing project. The English class wasn't scheduled until 4 p.m., but I was able to get there early to take care of some of the production of the clothing. I was in the zone when I was working on the outfits!
What is something you enjoyed doing on your free time?
I took a day off and went on a bus ride to Vinales. I visited a tobacco farm, a distillery, and toured a cave. Another day, I woke up at 3 a.m., took a cab to Casablanca to the train station, and rode the train to Hershey and back, despite that every local told me I was loco to attempt to do so. I was able to see, smell, and hear parts of the farmland east of Havana in a way I'd never see from a tour bus.
What was your accommodation like?
My room had a large flat screen TV, a large wardrobe, two night stands, a queen-size bed, and a private bathroom, including a shower, toilet, and sink. It had air conditioning, and it was very private and spacious.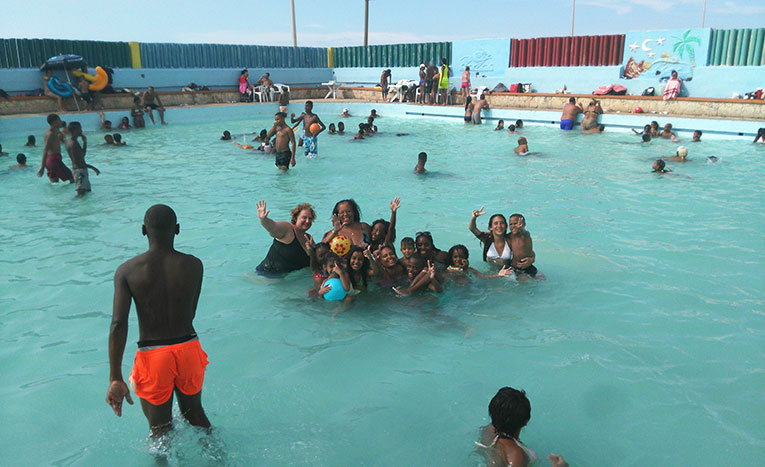 Now that you're home, how has volunteering in Cuba impacted your life?
I will be talking this trip for years. I am able to dispel myths Cuba, communism, the embargo, the antique cars of Cuba, etc. I am grateful to see that place that was discussed every Thanksgiving and Christmas at the dinner table. I am able to look at my life, my troubles, my place of employment, through a different set of lenses, and compare and contrast life in Cuba, with my life, and the lives of those around me. I was able to discuss things with Cubans and hear what they thought the U.S. and our policies, and put things in perspective.
My photographs are a great way to help my students grasp the world beyond their own community. As this is the first time I have traveled alone in many, many years, this opportunity has shown me the difference between being lonely and being alone. On this adventure, I went alone, but I was never lonely!