How to Actually Search for & Choose a Volunteer Abroad Program
How to Actually Search for & Choose a Volunteer Abroad Program
by - Published February 11, 2015
Volunteer abroad programs can be a meaningful way to travel internationally and share your passion with the world. Each one involves donating your time, skills, and energy to issues and causes you care to help make a difference in communities around the globe. International volunteer programs are available for individuals with a wide range of interests too.
Whether you're delivering medical supplies, teaching in orphanages and schools, building homes, or , volunteering abroad is a great way to see a new place, learn another culture, and help out those in need. However, it is important to do your research before choosing an international volunteer program so that you can be confident in the organization's mission and goals and feel good the work that you will be doing.
Before you start your program search...
1. Outline your goals
Most people who are searching for volunteer abroad programs share the same goal: to contribute positively to a project in need of additional resources and also to have a bit of adventure. Awesome. But what are some of your other, more personal or professional goals? Do you have college or academic-related goals? Perhaps you want to become more independent, want to step outside of your comfort zone by doing a homestay, or want to improve your language skills. Or maybe you're already killin it in those departments, and you want to just focus on improving your travel or adaptability skills.
Be them big or small, grandiose or minute, trivial or important, your goals matter. And that starts with writing them down, and having a firm grasp of your end vision. This means less disappointment after!
2. Decide the specifics of your volunteer program—where or what
Are you absolutely 100% keen to live Down Under, and feel the project you work on, whether that's conservation, education, construction, etc. matters second to the fact that you WILL have an address on Wallaby Way? Or, alternatively, are you super-hyped volunteering in medical projects, and so long as you have your stethoscope in hand, you're willing to go where the need is most?
Whatever your deal breakers, know them and understand them. This will help you narrow your program search to only consider options that are viable in destinations you prefer or that offer projects you're passionate .
While you're at it, also decide how long you want to volunteer abroad. Some organizations specialize in only long term placements, where as others' programs max out at two weeks. Decide what's right for you and put that in your list of non-negotiables.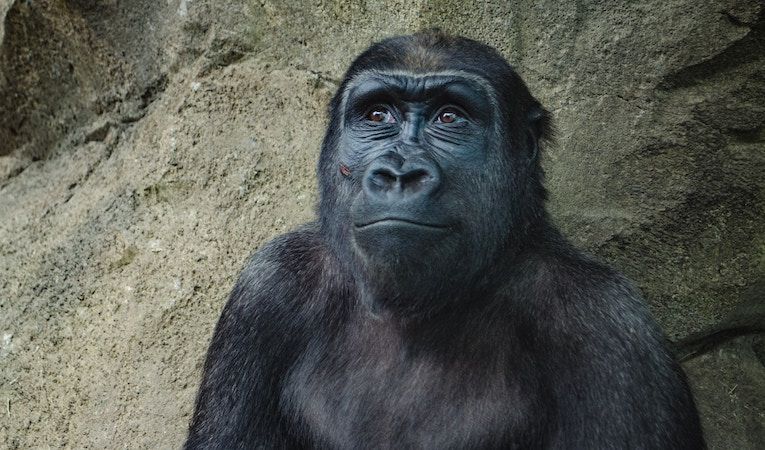 3. Know your budget
Figuring out your volunteer abroad funding might be a hassle, but it's even worse if you go into the entire program search process blind and come out the other end with a bill that clears $10,000. To avoid falling in love with a dream program you absolutely can't afford, have a budget high end and low end in mind before you start your search. This will trim the fat in either direction and allow you to focus on programs that comfortably fit your budget.
Pro tip: You can also start applying for volunteer abroad scholarships if you're low-key stressed paying to volunteer abroad. ← Ooh, on that note, if you want to know why you're paying to volunteer your time anyway, look at this handy article.
Start your engines! We mean, um, program search
Now you've got your WHERE, your WHAT, your WHEN, and you know your goals and budget. It's time to start searching for programs. Here are some quick and dirty steps to launch you into full-on research mode. (SMILE! This is fun!)
First up, talk to our online advisors.

They'll take your preferences and run with them, ultimately scouring our databases to suggest specific program recommendations for you. Talk to an OnlineAdvisor


Next, make your MyGoAbroad account.

It'll take our team 24ish hours to get back to you with those ideas, so why not start bookmarking your favorites in the interim? MyGoAbroad can help you do that.

Create a shortlist of programs you love and start calling, applying, and talking to advisors.

It helps to have 2-3 organizations in the pipeline as you continue to suss out your options. Make sure you ask questions, get a feel for the different program types, and ultimately choose one that gives you the adventure you're looking for.

Make sure you check off the requirements.

Do you need to have a degree? Proven capability of doing manual work? A TEFL certificate? Whatever will make you a more likely admission in your destination of choice, be sure you tick off the boxes to ensure your eligibility.

Select your program and start making plans for your move abroad.

It's time to send in that deposit and wrap up loose ends at home. You'll need to coordinate a LOT of details, but we outline the majority of them in our ebook for new international volunteers.

Stay inspired and read advice from other volunteers.

Our volunteer abroad articles directory will give new life to your bathtub, commute, bathroom, bedtime readings. Happy scrolling!
Questions you should be asking yourself & others
What type of organization best aligns with my personal values?
There are many different organizations and volunteer abroad programs. Organizations can be not-for-profit, faith-based, for-profit, government-run, combined with study abroad, and more. Local, are oftentimes more dedicated to creating effective change and will have a better understanding of the local community and their needs than larger organizations.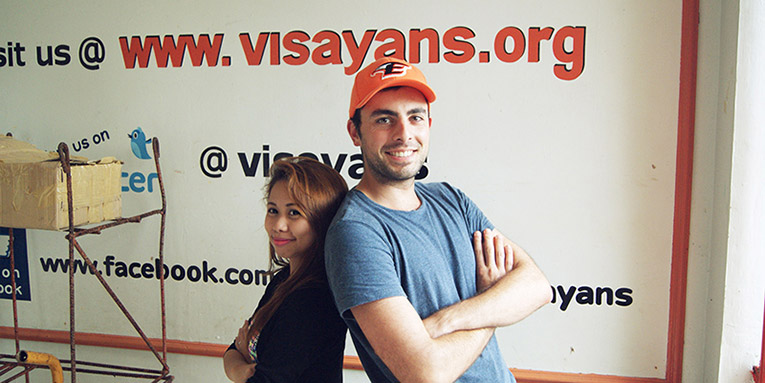 Where is my money going?
Volunteering in your local community often won't cost you a dime, but when it comes to international volunteering, many companies charge hundreds to thousands of dollars for volunteer abroad programs. Companies should have transparent annual spending reports and be upfront with you where your money is going. Many volunteer organizations will advertise that the money goes toward volunteer placement, housing, and food, but these costs often vary.
Doing your research will not only save you money, but will also ensure that more of your money is going to those you are actually trying to help through volunteering abroad.
What do the reviews say?
Companies with proven track records will likely have great volunteer abroad programs reviews online and may even set you up to talk with past volunteers their experiences. Googling an organization's name will also often bring up blog entries that previous participants have written their experiences. Reading these participant accounts can help you gain insight into what to expect before you choose a volunteer abroad program. You can find heaps of volunteer abroad reviews—including recommendations for reputable volunteer programs—right here on GoAbroad. Convenient! 😉
What's included in this specific volunteer abroad program?
Different programs will organize and facilitate their experiences differently. If you're looking for a combo cultural immersion or language program on top of your volunteer experience, ask if a couple hours of Thai or Chinese lessons are included each week, or if you'll have the chance to visit the Water Puppet show on your days off. Are these excursions extra and independently coordinated by the volunteer, or are they a part of the whole package?
Do you get food and drinks? Accommodations? Airport pick up and drop off? What an orientation or a cultural sensitivity training? As you get to know your different program options more deeply, these differences will become more and more clear. It never hurts to ask, and it's always important that you return to your drawing board to make sure the program structure aligns with your initial intentions.
Are they safe volunteer abroad programs?
Your safety is no joke. As you suss out your program options, inquire their emergency protocols and how they mitigate risk. What trainings are required of their international staff or for those that are boots-on-the-ground where you'll be volunteering? What is their communication plan for if/when an emergency happens? Get a feel for which are safe volunteer abroad programs and which aren't by how developed their responses are to these important questions.
BONUS: Things to keep in mind while volunteering abroad
We know you're not quite there yet, but it's never too early to start planting these seeds of reality. Here are some quick tips to influence and frame your program search process.
Be a partner for change
Cultures vary across the world, and it can be difficult to see things done in a different manner. However, just because you are traveling from a more developed country does not always mean that your ideas and resources are better or more effective. During your volunteer abroad program you should see your work as a collaborative effort or partnership between you and the local community. Offer your time and expertise as additional assets.
Going into a volunteer abroad program with an open mind is the best way to learn from those you're trying to help.
Additionally, it is important for locals to be a part of the volunteer abroad program so that the local community, not just the international volunteers, benefit from the efforts. The locals need to be involved in their own change process and should want or need the services being provided.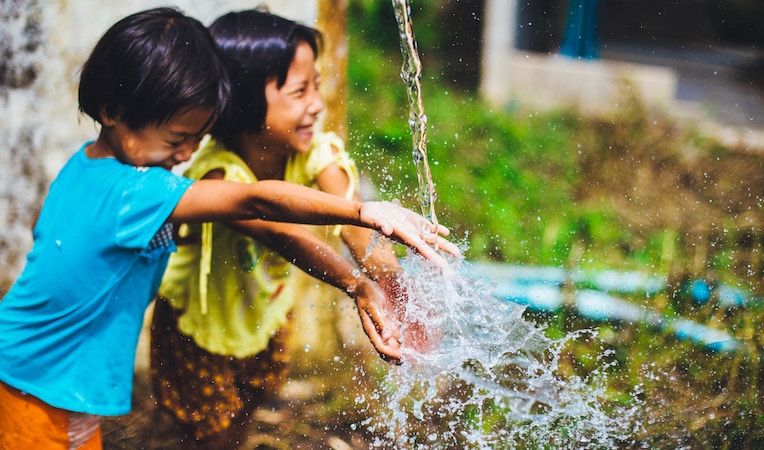 Volunteering abroad isn't all work and no play. You're bound to have tons of fun, too!
Have realistic expectations
Having realistic expectations what you can accomplish in your time as an international volunteer is important. It is likely that you won't see much immediate impact of your volunteer work, but keep in mind that you are part of a larger process. Individual contributions made by you, your fellow international volunteers, and local community members will make a difference and help make change happen.
You should also be prepared that your participation in a volunteer abroad program may receive mixed reactions. While some people may be excited to have outside help and learn from foreigners around the world, others may be cautious receiving aid. In some countries, you might attract a lot of attention due to your skin color, hair color, height, weight, sexual orientation, accent, etc. While those characteristics are things you can't change, you can talk to past volunteers to get a better idea of what to expect. You can also show respect by dressing appropriately for the culture and learning a few key phrases in the local language.
Do good
By doing your research before you choose a volunteer abroad program, you can ensure that you'll be doing more good than harm in local communities throughout the world. Donating your expertise and experiences to causes you're passionate is a great way to have an incredible and meaningful volunteering experience abroad.
You'll reap many benefits from participating in volunteer abroad programs. It is a great way to broaden your horizons, gain perspective, learn the world around you, be humbled, and feel inspired. However, it is important to keep in mind that while your efforts can contribute to great change, the end result belongs to the local community, and your job above all is to help them reach their goals.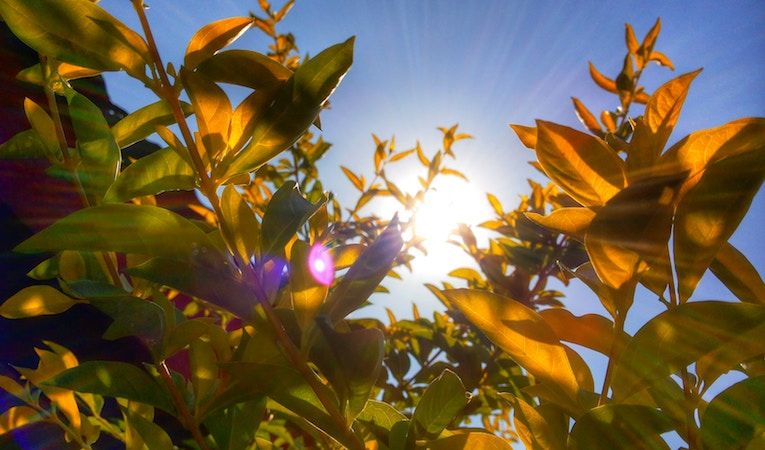 Make your choice!
It's time to jump headfirst into the world of volunteer abroad program search. We know what you're thinking—"Wow! I didn't realize it was this involved!"—but guess what. It is. And that starts with you. If you fully understand the decision you're making to enter into foreign communities, and do your best to ensure your presence is mutually beneficial (if not more beneficial for them), then you are bound to have a successful, productive, and sustainable international volunteer experience. From the get-go, set intentions for your experience and let those infiltrate your search for programs.
Stay true to your goals and yourself, and you're bound to not only change your life, but another's.
4 Amazing Volunteer Programs to Consider