Why Teach Abroad? (+ Cover Letter Tips)
Why Teach Abroad? (+ Cover Letter Tips)
by - Published January 30
If the idea of earning money abroad, developing into a strong individual, expanding on life's professional opportunities, and having fun partaking in enriching cultural experiences sounds like a pretty good chapter in life, how could you even be asking yourself, "is teaching abroad for me?" Teaching abroad is the perfect solution to get you there. After all, the days of rulers and detention are long gone, and the era of making the world a better place through Simon Says and Board Race is glittering with golden goodness. Be the beacon that shines!
So, why teach abroad? Between composing new alphabet songs and teaching kids to carpe diem, the rewards of choosing to stand in front of a classroom in a different country are far greater than red apples. In fact, the list of reasons to teach abroad are so many and appealing, the only real question that is left at the end is: why not teach abroad?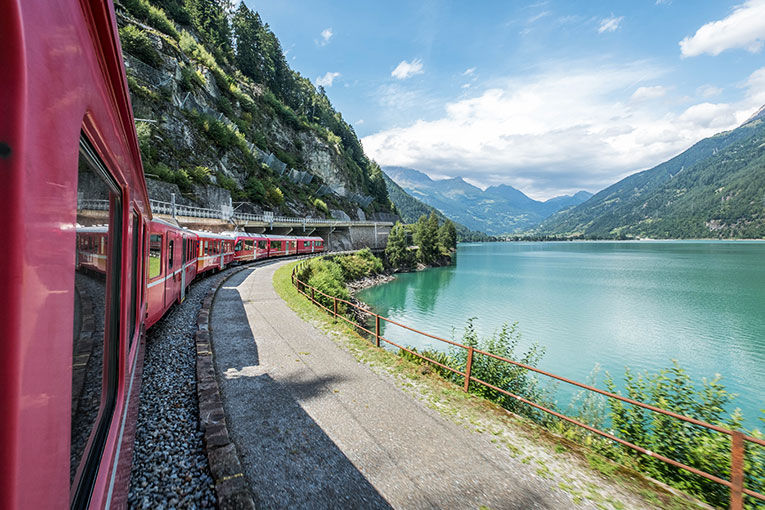 Why do you want to teach English abroad?
In the spirit of critical thinking, we will provide the facts and you can make a personal conclusion to answer the multi-million (and multi-reason) column: "Why I want to teach English abroad." So, grab a pen and some paper, read on, take notes, and draw your own list of cons. The final verdict is not rocket science. We can't answer for you, but here's why you (should) want to teach abroad.
Get paid to be abroad.
The only thing better than living abroad is getting paid to do so. Teaching English abroad is a really sweet deal if you are looking to make some money and explore new horizons. Many programs offer enough money to live comfortable and save enough pocket change for meals out, a new wardrobe, and weekly trips to surrounding areas (tip: teaching abroad in the Persian Gulf areas and in Asia, in particular, usually allow teachers to save 30-50% of their income— that's between $500 and $1000 a month into your savings account!). Furthermore, some programs offer complimentary airfare, accommodations, and extracurricular activities (such as weekend tours, training seminars, and language classes), so the full package looks even more inviting. Ka-ching!
Stay as long as you want.
Merely traveling abroad is great, but there is always the inevitable point when you run out of savings. Studying abroad is a wonderful experience as well, but, sooner or later, the semester is over. However, there is a great reason why teach abroad jobs are the coolest kid on the block: you can stay abroad for as long as you wish. Typical teach abroad contracts start at an academic year, which is an ideal time frame to settle down and get comfortable with the new country.
After the first year, there is usually an opportunity to renew the contract (and all teachers know that the workload is significantly less and the lessons easier after the first year, when most materials have been created and games have been tested for success.) if the environment is to your fancy. And, if something doesn't click completely, you have experience under your belt and can tackle any new country in the world. Teaching is a universal language!
Time to learn.
It's not a secret as to why teach abroad opportunities enrich teachers just as much as their students. Staying abroad long enough to call a new place "home," offers the chance to really immerse oneself in a new culture and pick up all of its lessons—whether that be a new language, raiki massage, or how to make lasagna...the real deal, though. None of this Stouffers frozen nonsense.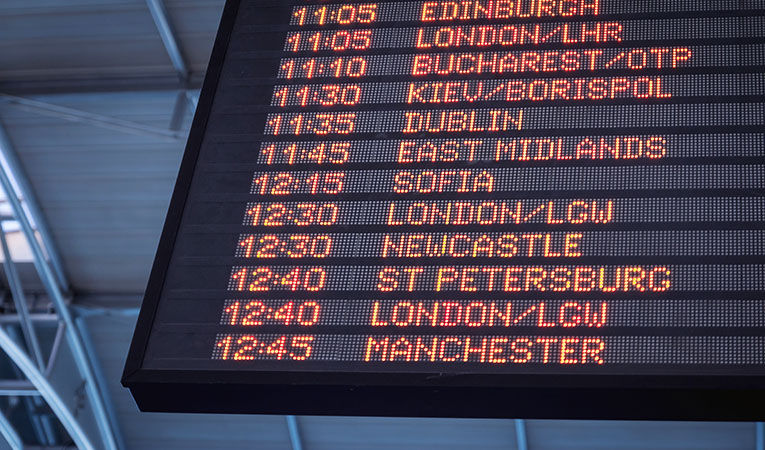 Your students will open your eyes to new perspectives every day, and learning will merely continue outside of the classroom with experiences that challenge and inspire. Even something as simple as taking the bus to school—something that all of the youngsters have been accomplishing solo since kindergarten—might prove to be an adventure with its own quirks (between operating foreign ticketing machines and figuring out how to indicate to the driver where you want to get off, you know what I'm talking …) You will soon discover that life isn't selecting the correct multiple-choice answer, but drawing your own conclusion to the problem at hand.
Are you still asking yourself, "is teaching English abroad for me?" Stay with us! (We think it is!)
Grow as an individual.
Why teach abroad? It's as selfish as it is selfless. Teaching abroad, especially for first-timers, is an experience that will boost your confidence to new altitudes (sink or swim!). Independence is reinforced, creativity is stretched, and communication is altered to make lessons plans as accessible as possible. Because it's one thing to teach fractions in English, but it's a whole 'nother story to present the material in a way that is understood and engaging and keeping discipline on a room full of rowdy Italian students.
Not only will you jump of hurdles of the teaching world (how to explain the Golden Ratio without touching on existentialism itself, how to find the balance between nice and authoritative, and how to grade answers that are, on one hand, completely irrelevant, and on the other, 100% correct), but you will benefit from all of the unforeseen joys and frustrations of living in a foreign country (how to time showers with the building's boiler, how to cook with new ingredients, how to become a legal resident). This is really the ultimate test to graduating life as a successful adult.
Make a positive impact.
This is a big one for most would-be teachers. On both an individual and universal scale, teaching abroad has a noble impact. In an increasingly connected world, English is becoming a global language. By giving students such a powerful key, you are unlocking windows and doors to new opportunities for future endeavors.
Education is the most powerful tool for success, and being part of this field is particularly rewarding when seeing students rise up and conquer the world (in a peaceful, yet powerful, way). Expanding knowledge plants the seed of potential in individuals—and there are few things more beautiful than starting a positive butterfly effect in the world. Just imagine being someone's Professor Dumbledore or Keating (#spoilers: just without the dramatic death or resignation)!
Be part of a community.
Teaching abroad, you will create a network of professional and personal connections that span the entire globe. With more than a quarter million of native English speakers teaching abroad, there are plenty of like-minded individuals that come with experience tips, wine nights, and their own sets of connections.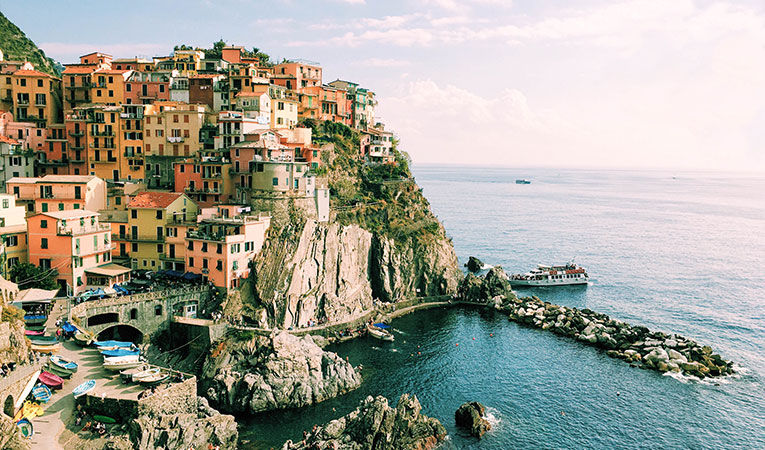 Communities of local teachers reinforce why teach abroad was a great decision, which makes transitioning to a new country a million times less daunting. It's a wonderful thing to have a business network for work enquiries, adventure accomplices, and bouts of homesickness. Use all resources possible!
Make your resume shine.
Why do you want to teach English abroad? Well, your resume will thank you. In a world full of talented individuals, get a leg up on competitors with endless lists of extracurricular activities, internships, and work experiences. Teaching abroad is an automatic indicator of strong character, and it usually comes with its implications of cross-cultural communication, leadership qualities, critical problem solving, group management, and an open mind.
Multicultural exposure not only provides for interesting content during college or job interviews, but it also offers real world exposure that no paper diplomas can impart. For those interested in international affairs (government work, placements in the United Nations, and global programs such as Amnesty International), teaching abroad is an exceptionally useful bullet point to put on the resume.
Learn a new language.
What better time to learn a language than when teaching a language abroad? Some programs offer complimentary language classes, but even if not, there are always language schools available for eager minds. Not only will you already come prepared to class knowing all of the best language-learning tools, but you will be able to pick up fun games and classroom activities to use with your own students. It's a fun combo, to be both teacher and student; use different parts of your brain and develop some new respect for fellow language teachers!
Lifelong opportunities.
Teaching abroad is a constantly-expanding field that has no sign or reason to decrease in popularity. This is a job position that doesn't come with an expiration date—not with global trends or age. Furthermore, for those with TEFL certification (which is highly recommended!), the internationally-recognized diploma comes with lifelong work search guidance, a list of employment opportunities in more than 80 countries, and a set of resources and professional networks that are invaluable.
BONUS: Why teach English abroad cover letter tips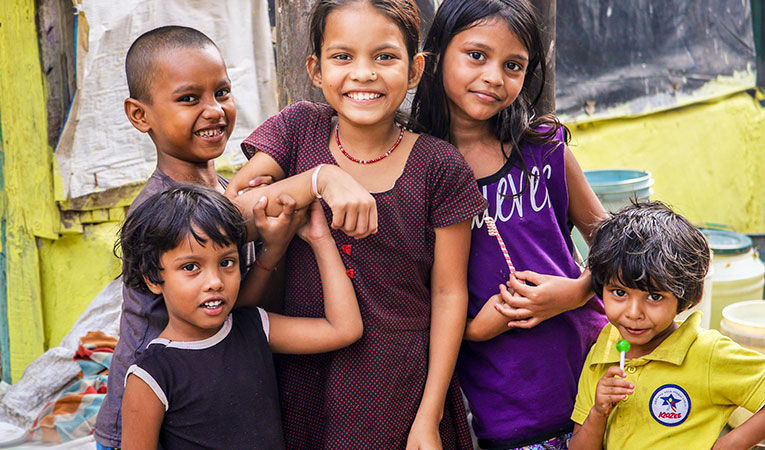 For those overachievers that are already submitting their applications to go teach abroad, they may have noticed that the application process requires a cover letter that should impress, explain why do you want to teach English abroad, convince, and thank recruiters for choosing you as their next star teacher. As a reward for making it this far, we will pass you a note with a couple of tips to help you ace your "why teach English abroad" cover letter..
Be concise. Get straight to the point, and start flashing off your wonderful experience and big dreams as soon as possible. Since you don't want to ramble on too long, cut out unnecessary adjectives and save the word count for facts. Impress with your history and activities, rather than flowery writing. Plus, you'll need to get to the point quickly with students in a 30-50 minute lesson.

Radiate confidence. Standing in front of a classroom might be scary sometimes, but a little dose of bravado earns a lot of respect from misbehaving kiddos or chatty students. Apply the same strategy here: write sitting up straight and convince that program recruiter why you are the perfect candidate for the job.

Relevance. Use your paragraphs to expand on experiences on your resume, but link them to the values, goals, and structure of the program you are applying for. This not only shows that you did some research the company, but makes you sound a lot more suitable for the role!

Shine bright. The rest of the application might be fill-in-the-blanks, but cover letters are your time to sparkle. You don't need to hand-color your letter (though it never hurts), but don't be afraid to add some formatting, bolds, and maybe a colorful line or two to show personality.

[Future teachers: You definitely want to download this ebook:
Programs that will make you want to teach abroad
By now, you have probably already answered "is teaching English abroad for me?" with a resounding YES. Biggest step done, right? Right! Now you just have to find the program best suited to your needs, interests, and expectations.
This is actually a lot easier than the first day of school and even more fun than flipping through college class catalogues (not like you have to pick between Dolphin Dynamics and Algae Anatomy to fulfil your biology requirement when you just want to finish your art degree). That's because every option is relevant and every choice is a good choice—you just need to pick the one that puts the biggest smile on your face.
[Save and compare teach abroad programs side-by-side with MyGoAbroad]
Below are some recommendable suggestions to get brainstorming—but be sure to check out the entire GoAbroad Teach Abroad directory! When looking at listings, the first step is to filter by the country you are interested in teaching in; if you are clueless there, the below programs are available in various countries, no fear. Things to keep in mind when reviewing teach abroad programs is duration (semester or year abroad?), student age (optimistic kindergarteners or mostly self-maintenance adults?), school structure (public school or private tutor?), and any mandatory prerequisites (TEFL? foreign language experience?).
Teaching Nomad
With personal consultants, competitive salary packages, and an extensive network of opportunities for both newbies and experienced teachers, Teaching Nomad provides training, placement, and support in the hottest destinations throughout Asia. This organization arose out of a desire to establish reliability between teachers and schools, which sounds like a pretty good perk.
Related: Read Teaching Nomads reviews |
International TEFL Academy
Staffed by former abroad teachers, the TEFL Academy knows that others are interested in: high-quality training and guaranteed job placement. They offer classes in 25 locations (as well as online!) and work placements in over 80 countries—plenty of professional networks included throughout the globe!
Related: Read International TEFL reviews |
i-to-i TEFL
23 years later, i-to-i TEFL is still rocking their teaching programs all around the world. Simple to navigate, fast to sign up (they even invented the 2-day TEFL course!), a partnership with STA Travel, and with the promise of forever help in continuously-expanding unique destinations, it's easy to trust these guys to take care of your oversea profession.
Related: Read i-to-t reviews |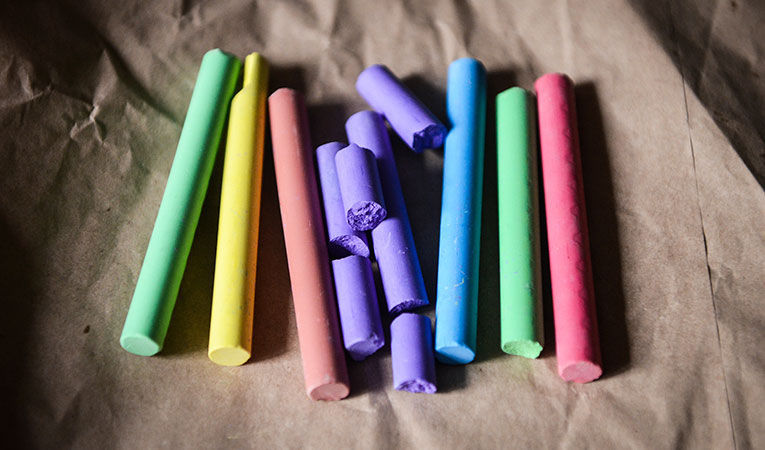 MAXIMO NIVEL
This global program offers everything from volunteer to adventure abroad opportunities—but at its core value is the want to impart knowledge. With thorough preparation, national accreditation, and lifelong support, the personalized attention is what really makes MAXIMO fans gush. If you are interested in teaching in Latin America, this is the most established (and most praised) organization out there!
Related: Read MAXIMO NIVEL reviews | Visit their site
Global Nomadics
Really interested in making honest positive impacts in the world, Global Nomadics has produced over 10,000 happy global citizens in internship, volunteer, and teach abroad positions. Affordable and very customizable, this great career boost gives solid training and support, as well as community outreach opportunities outside the classroom.
Related: Read Global Nomadics reviews |
ACLE (Associazione Culturale Linguistica Educational)
Founded over 35 years ago, ACE is a nonprofit organization that was the pioneer in using drama to teach English to Italian students. Located mainly in Lombardia, ACLE trains for camp tutor positions and provides all desired assistance in making the move to Italy.
Related: Read ACLE reviews |
Teach Away
Teach Away has been teaching and placing students all around the world since 2003. Whether you want to teach in the States or abroad, the professional development and links with some big name schools ensure that all training (whether in the classroom or online) is up to the highest standards.
Related: Read Teach Away reviews |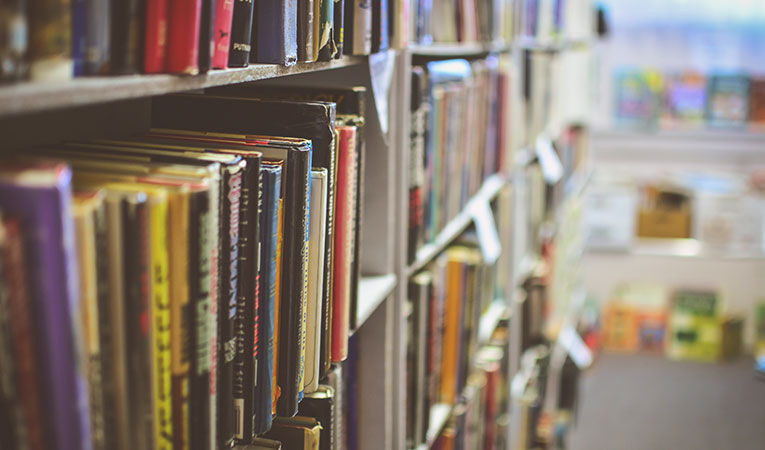 So… Why not teach abroad?
For an experience rich in benefits and full of fun, teaching abroad is the perfect balance between extended travel shenanigans and professional development. Whether you are taking a gap year before or after college, need a change of scenery, or plan to make this a new lifestyle, the decision to teach abroad is a lesson in humanity that doesn't finish with a final exam. So, pack your favorite bag, spin the globe, sign up for a program, and start filling up that chalkboard with equations for success in life.