How to Teach English Abroad WITHOUT a Degree
How to Teach English Abroad WITHOUT a Degree
by - Published August 7, 2017
Everything you need to teach English overseas without a degree
Many people think that teaching abroad requires a degree in education. Sure, it is a plus, and it can be required if you intend to teach in highly reputable academic institutions, such as colleges and universities. However, due to the evolving education industry today, you can actually travel and teach at the same time without bringing a college diploma along at all.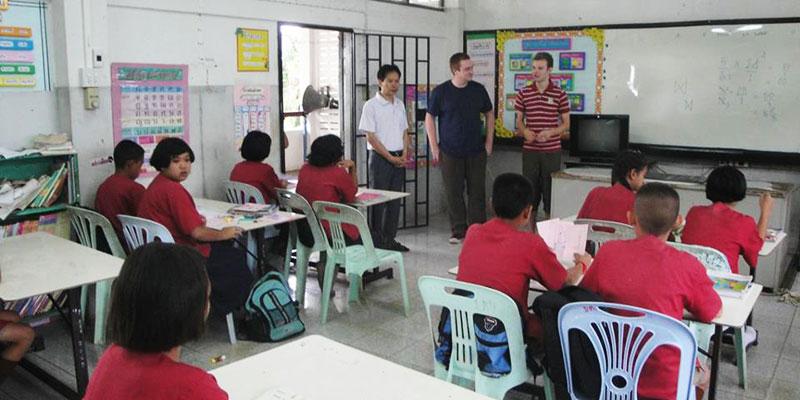 So, how can you start pursuing your passion for teaching and traveling? Begin with the steps below.
Steps to become an ESL teacher without a degree
1. Assess your qualities as a teacher.
What can you teach? What do you want to teach? Do you work well with children or adults? What kind of teaching experience do you want to garner? Before thinking the travel opportunities, you may want to look at your capabilities and qualifications as a teacher first, because once you have these established it will be easier for you to look for jobs that cater to your skills.
You will find that there are teaching positions that do not require a college diploma, so long as you have training or certification for a specific skill that is valued by the employer. This is especially important if you plan to teach in skill-focused programs (i.e. vocational training), as schools that cater to this particular kind of audience look for people who possess a more technical skill over a formal diploma.
There are also programs that do not require a full bachelors degree or any type of skills certification, instead they may require a minimal amount of university credits or course experience, or even just the desire to educate.
When it comes to teaching abroad, nearly anyone interested in expanding the knowledge of others and education as a whole will be able to find a position that fits their qualifications and interests.
2. Enrich your skills.
Say you are fluent in English, and that you've stumbled upon ESL teaching programs that are not asking for a college diploma. Since you're already a fluent speaker, you might want to build on this by taking a TEFL course to develop your teaching skills. This course will serve as your ticket to becoming an ESL teacher, as it certifies your competence in teaching the English language to non-native speakers.
You may also want to take college courses in English, communications, writing, or grammar, as these will be useful when teaching the language, especially when handling students who want to improve their eloquence in all aspects of the English language. You can also expand your skills by reading books teaching or scanning websites that provide teaching tips and other information related to education.
You may also want to take foreign language classes focused on the language of the country you want to teach in. This will make it easier for you to communicate with your students once you arrive. Among the best languages to invest your time in are Spanish, French, Japanese, and Arabic, due to the high demand for ESL teachers in countries where these languages are spoken.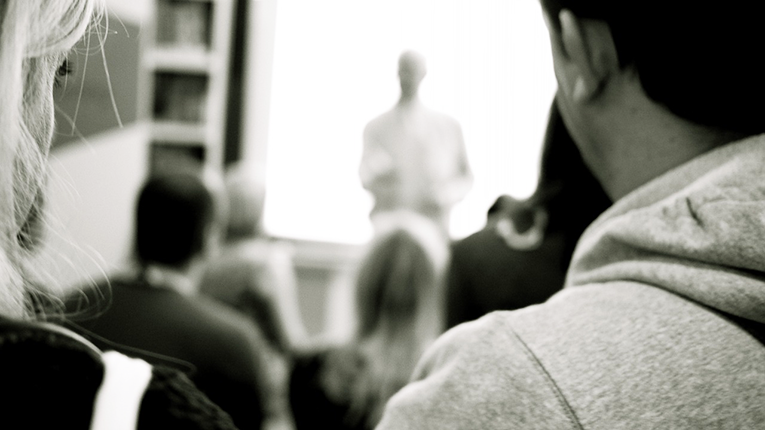 3. Garner experience.
Some teach abroad employers do not require a college degree provided that the applicant has adequate teaching experience. This is because your ability to teach lies in how much experience you have, in some cases. As a teacher, you're not only there to discuss lessons; you have to be able to reach out to your students, build relationships with them, and lead the class down pathways to success. Often individuals can only gain these skills through experience directly with students.
If you don't have any teaching experience yet, then perhaps you may want to join a volunteer teaching program first to "get your feet wet". These programs are usually geared towards educating a variety of audiences, from children or adults to beginner or advanced learners, giving you the chance to select a program based on your skill set. You can even pop in to a local elementary school and ask to volunteer at after school activities or simply job shadow a teacher for a day. Choose a program or experience that you feel reflects the type of position you'd like to have in the future, and see what it is really like.
Where can I teach abroad without a degree?
Lucky for you, there are a whole slew of destinations anxious to work with native English speakers, regardless of their university/collegiate qualifications. Oftentimes, with the right training (hint: get that TEFL!), desire to share your English skills, and fluency in a desirable accent (such as British or American English) is all you need to hit the road as an ESL teacher without a degree.
That's right! You can teach English in China without degree, as well as Latin American destinations like Chile and Argentina. Other popular locations to find teaching jobs abroad without a degree include Romania and India, among others.
Find ways to teach English abroad without a degree — today!
You may also want to try teaching internships, to get an idea of what it is like to handle a class on your own. Internships are based around the world, so you can even get foreign classroom experience at the same time, and sometimes earn a small stipend as well. Either way, internships are "counted" as experience that you can use as reference to your teaching abilities when applying for a teach abroad program.
Meanwhile, if you are thinking of establishing a full career in ESL teaching, then perhaps you should garner experience as a personal or online ESL tutor first. Through these teaching positions, you can learn how to interact with foreign students and see what parts of the English language are more challenging to teach or to learn. Again, this type of position will equip you with the needed teaching experience some positions require or prefer.
Top Programs With No Degree Requirement