7 Best Places to Teach English in China in 2018
7 Best Places to Teach English in China in 2018
by - Published January 25
When it comes to teaching English overseas, China is a world of opportunity. With a population of over 1.3 billion people and a growing national desire to improve English language skills from school age, the possibilities are diverse and widespread. Whether you're an experienced TEFL practitioner or a complete teaching novice, you can be confident of finding a fantastic position in 2018.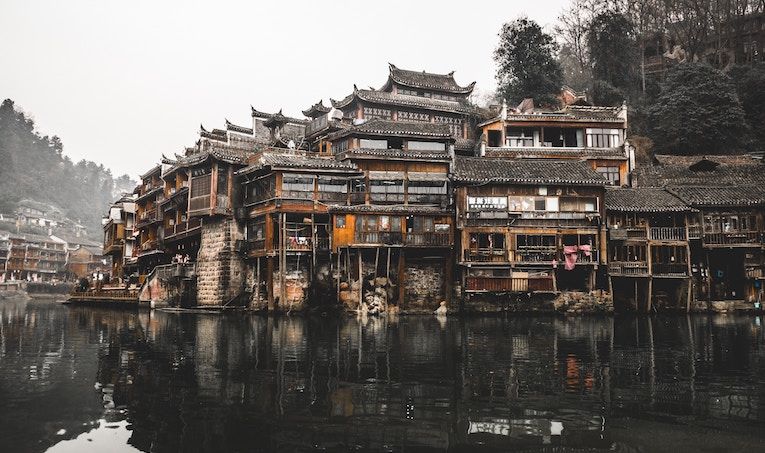 Incredibly, there are now more than 160 cities in China that are home to over 1 million people, meaning that you're not limited to the megacities when looking for an exciting opening. In fact, one of the difficulties that you'll probably have is narrowing down your numerous options and selecting exactly where in this vast country to base yourself. To help you make the right decision, check out this list of some of the best places to teach English in China.
Why should you consider teaching English in China?
The financial rewards of teaching English in China can be huge, with some positions offering an English teacher salary in China up to $3,000 a month. Above the attractive salaries on offer, many of the best places to teach English in China offer housing in the form of an apartment, or subsidies and assistance to find suitable accommodation. You can also expect generous vacation allowances, health insurance, and bonuses in many instances. Some schools will even pay for your airfares to get there meaning your initial costs are extremely low. Because the cost of living across much of the country is low, many teachers are able to save significant amounts of money while maintaining a standard of living they wouldn't otherwise be able to afford.
Not only will teaching English in China be the adventure of a lifetime, but it will also look great on your professional resume. Increasingly, companies are looking out of the box when it comes to their recruitment and a stint abroad demonstrates many of the qualities that are important to a modern business. Adaptability, resourcefulness, and a willingness to embrace new ideas are just some of the things you learn from living and working overseas.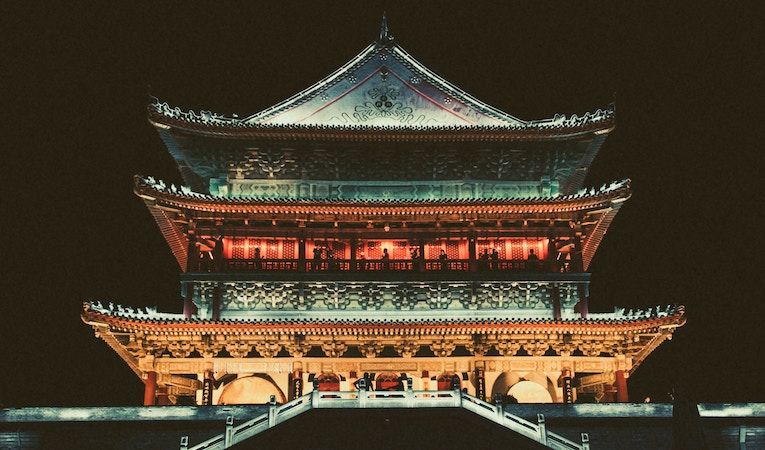 China's rich and varied culture is nothing short of fascinating. Being able to immerse yourself in it on a daily basis will be both enriching and absorbing. Discover delicious, authentic Chinese cuisine, with its mouth watering regional varieties encompassing everything from blow your head off spice to simple yet tasty noodle soups. Learn the history of China which can be traced back well over 5,000 years.
Though you'll be based in one place, you'll have many opportunities to move around and get to know the rest of the country when you're not in the classroom. The transport systems in China are efficient and cheap, and you can easily travel between cities by rail or air, allowing you to take advantage of weekend trips and short getaways. There are also good connections to surrounding countries, so places like Thailand, Vietnam, and Japan are just a short flight away.
[Save and compare your favorite programs side-by-side with MyGoAbroad]
The best places to teach English in China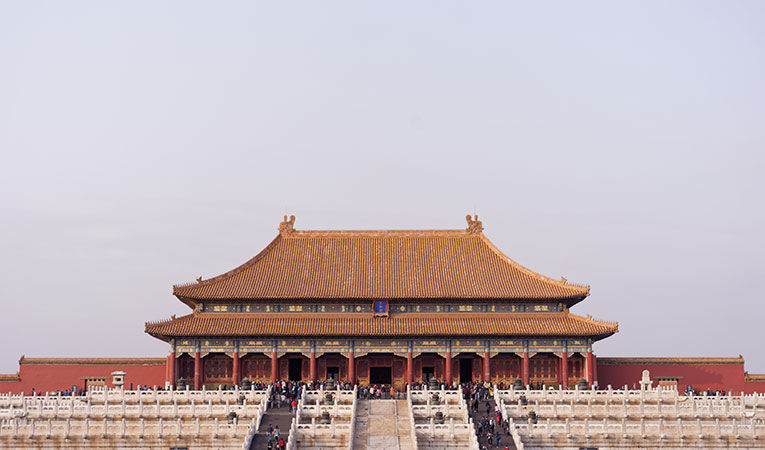 China's capital is a sprawling metropolis with upwards of 20 million residents and is where many of the best qualified teachers gravitate towards. This is because the salaries are often relatively high compared to some of the smaller cities. Though the high salaries are somewhat offset by the higher cost of living, Beijing can still be considered one of the best places to teach english in china. Beijing will appeal to any big city lovers who want the luxuries of urban living like world class restaurants, theatres and shopping malls. History and culture buffs will also enjoy remnants of the old Beijing such as the Great Wall, The Forbidden City, and Tiananmen Square.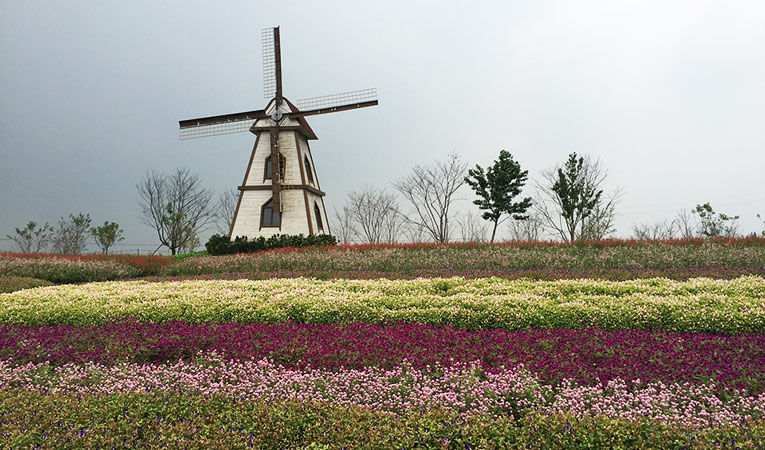 Despite its proximity to Shanghai, being just an hour and a half away by train, Yangzhou couldn't be further removed from the big city atmosphere. Famous for its waterways which include a network of canals, rivers, and lakes, it's a laid back city with a very local feel. Packed with temples, gardens, pavilions, it's rich with culture and history, and despite having over 5 million residents, feels spacious and spread out. For those wanting complete cultural immersion in a laid back environment, Yangzhou definitely fits the bill making it one of the best cities in China to teach English.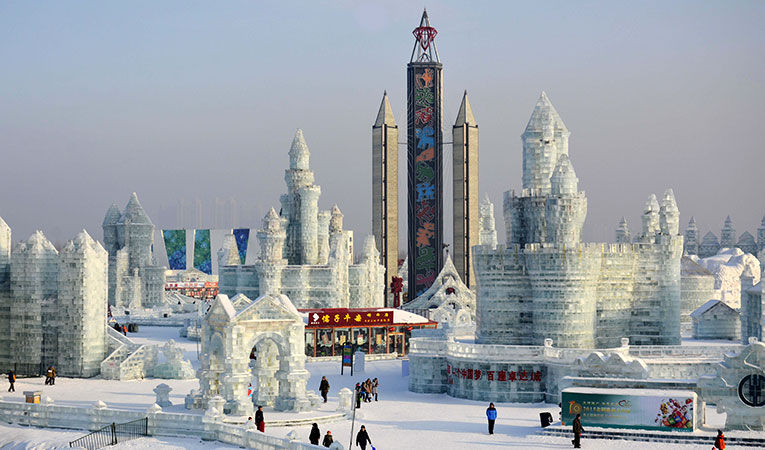 Harbin is a city that has been influenced by Russia to the north and is one of the major cities in Northeastern China. The word Harbin actually means "a place for the drying of fish nets" and it used to be a small fishing village along the Songhua River. Today is a bustling city with plenty to offer expats and teachers.
Although quite cold, it's the wintertime ambiance that really makes Harbin so wonderful. There are lovely snow and ice festivals held in the city each year with massive ice sculptures and displays that are famous throughout the rest of China.
The city isn't cold year round however, as in the summertime you can enjoy warm climates, especially during leisurely strolls through Sun Island Park and the Chinese-Russian markets.
There are plenty of teaching jobs available in Harbin, but it remains a more off-track destination for teachers to discover.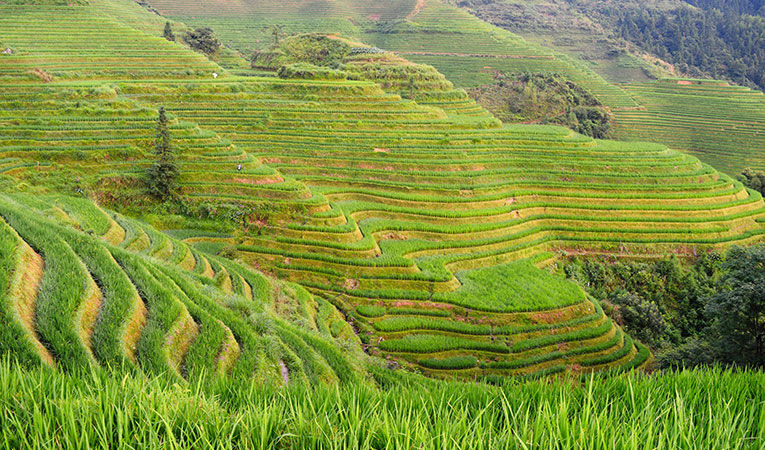 Punctuated with striking, greenery covered karst mountains, Guilin is well known for being one of the most picturesque places in China. It's also surrounded by villages which boast some of the most famous rice terraces in the country, celebrated for their stunning beauty. In addition to its scenic surroundings, it's got a modern city center with a buzzing nightlife. This is one of the best cities in China to teach English for nature enthusiasts and budding photographers who will be wowed by the magnificent landscapes.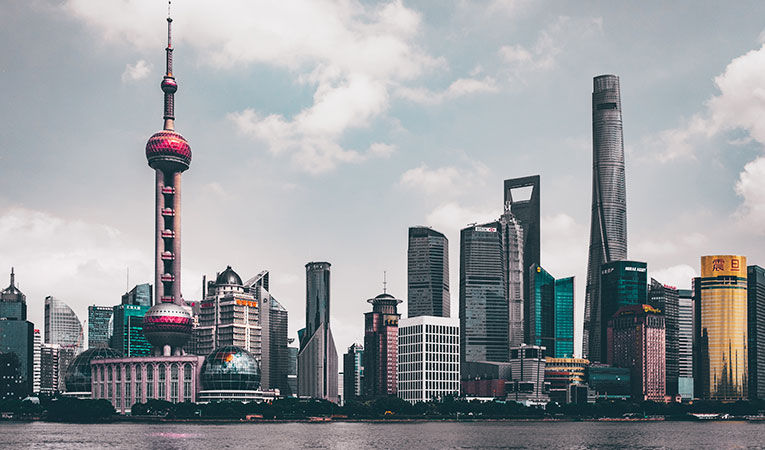 Home to one of the most recognizable skylines in the world, Shanghai is the financial heart of China. Skyscrapers are a dime a dozen in this ultra modern city, though the older districts such as Huangpu are a nod to its varied and captivating past as a prominent port. Shanghai is one of the new fashion capitals of the world, so shopaholics will relish the opportunity to indulge in a spot of hardcore retail therapy here. As the country's largest city, it has all of the top notch amenities you'd expect, helping it rank as one of the best cities in China to teach English.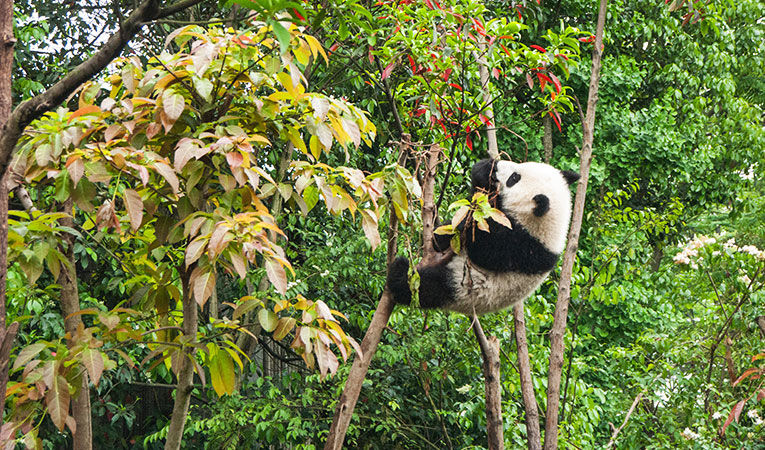 Though Chengdu is primarily famous for having one of the world's leading panda breeding facilities, there's far more to the city than its cuddly, bamboo munching, black and white natives. The city has a young vibe, probably to do with the large number of universities here, and has a raucous nightlife centred around an area called Jialebi. Both sides of the river that run through it are lined with bumping karaoke bars, nightclubs, and live music venues. Chengdu is also packed full of traditional tea houses, and the renowned local Sichuan cuisine is laden with tongue numbing chili peppers.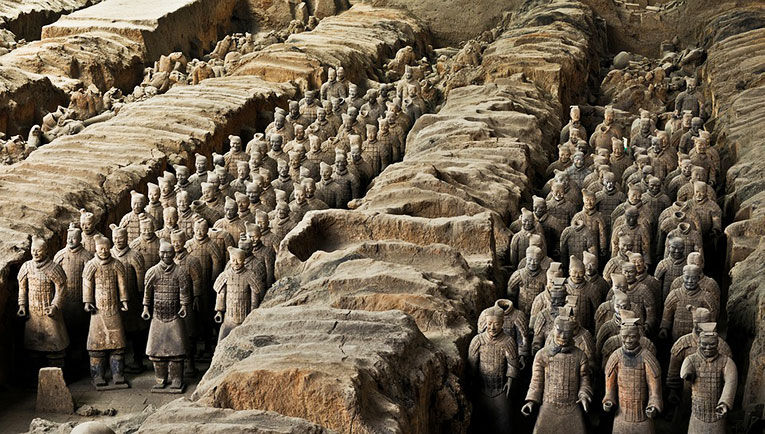 Xi'an is one of the most touristed cities in China thanks in a large part to the astounding and accidental discovery of the vast army of so called Terracotta Warriors in 1974. But there are lots of other and it's a spellbinding and absorbing city in its own right, and undoubtedly one of the best places to teach English in China. This walled city is full of historical interest, and its legendary Muslim Quarter is where you'll find some of the most distinctive and delicious food in the country.
Questions to ask yourself before teaching English in China and choosing a place
Are you prepared for the inevitable culture shock?
If you've never been to China previously then the differences between what you're used to and our new home will be immediately striking, and people can feel overwhelmed at first. It's a good idea to do as much reading your chosen city so that you're familiar with how things work before you arrive. But most importantly you need to allow yourself a period of adjustment and recognize that everyone who's new to teaching English in China goes through it.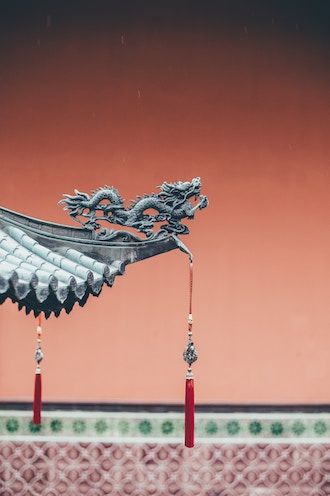 Will you be able to stick it out for a full school year?
Contracts for English teaching jobs in China typically run for a year to coincide with the school calendar. You need to be sure that you can commit to a year before making your final decision and uprooting your life. Because of this it's essential that you find the best place to teach English in China for your specific needs.
Is the school you have chosen reputable?
Prior to getting on the plane you need to ask yourself if you've done a sufficient amount of due diligence. Even with a basic search on teaching English in China you're likely to unearth a myriad of horror stories from people who have fallen into bad contracts with unsupportive schools.
To avoid this you need to do as much research as possible before signing up. This means extensive checks on online forums, and ideally speaking to people who have done the job before you. It's perfectly acceptable to ask for details for a school's past English teachers, most of whom will be all too happy to give you the full picture of the school you're considering.
Is teaching right for you?
If all that's motivating you to consider a role is the promise of a healthy English teacher salary in China then you should probably think again. Teaching is hard work at times, and ultimately you're responsible for helping your students improve academically. Picture yourself in the day to day role, in command of a classroom of potentially unruly kids, and ask yourself if that's something you'd relish or dread.
Next steps to teaching English in China
Ultimately, selecting from the best places to teach in China is a personal choice for you, and one that shouldn't be taken lightly. If you've made the decision to take the plunge then it's time to move on to the next stage of turning your big dream into a reality. Check out these resources to help you take the next steps:
The next step after reading this post and deciding where in China you'd like to teach is looking for a job. It's important to keep in mind that many recruiting agencies have a bad reputation amongst teachers, so be sure to go with a reputable company to help you find a job.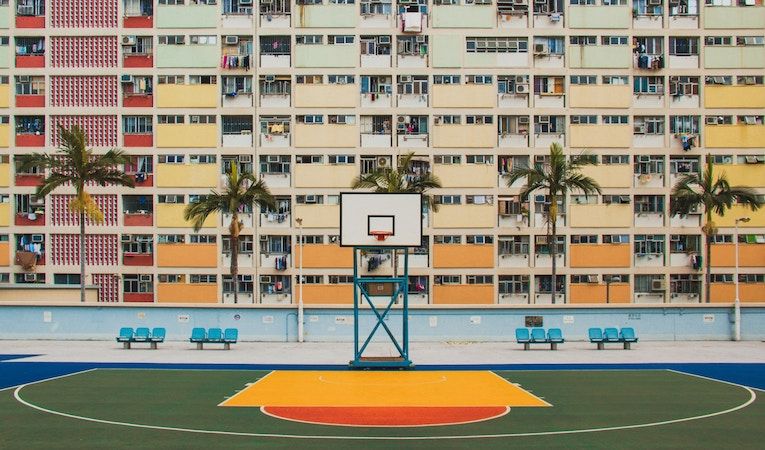 The best places to teach English in China are calling
With China becoming more and more of a world economy, developing to be a wonderful destination for expats and continuously improving their stance on climate (meaning reduced smog in some cities) it's really a great place to become an English Teacher. With so many excellent cities to choose from, including many more than listed in this post, you can find something to suit pretty much any lifestyle.
Top Teach Abroad Providers in China