Understanding International Internship Costs & Fees
Understanding International Internship Costs & Fees
by - Published March 15
When you're looking to intern abroad several questions may pop up in your head. Such as, since when do internships cost money? Why pay for an internship when I'm working for free? How much does an internship cost, then? Or, do internships provide housing?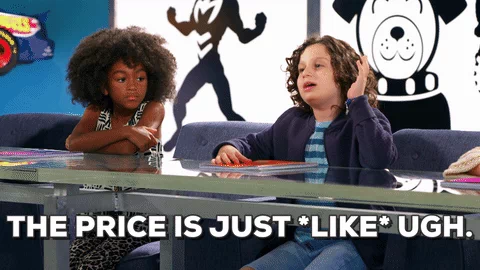 Seems a little unbalanced right? Wrong. It's the opposite! To put your mind at ease, let me explain. Interning abroad, like study abroad, is a true investment and not in an overwhelming amount of dollar signs type of way. In an increasingly global world, every connection, every opportunity, and every experience counts. While it can be said for all internships out there, having an internship abroad can definitely help you get your foot in the door and nudge you closer to the ultimate dream job. Career aspirations and resume building aside, the opportunity to live and work in a new country is for real #internshipgoals and totally #worthit.
Know this: Internship costs vary
So, internships cost money? Yes... As mentioned earlier, these internships abroad have their costs and do vary. This range of prices is definitely determined by where you go, the program length, and how you live. For instance, your cost of living in central Paris is going to be way more than the cost of living in Brazil. This doesn't mean you shouldn't go for that dream internship in Paris, but that you should prepare yourself to pay those costs. A cost of living refers to the costs you have to pay for everyday things. Think food, transportation, and housing. These internship costs, depending on their inclusion or exclusion from your chosen program, play a big role in your costs.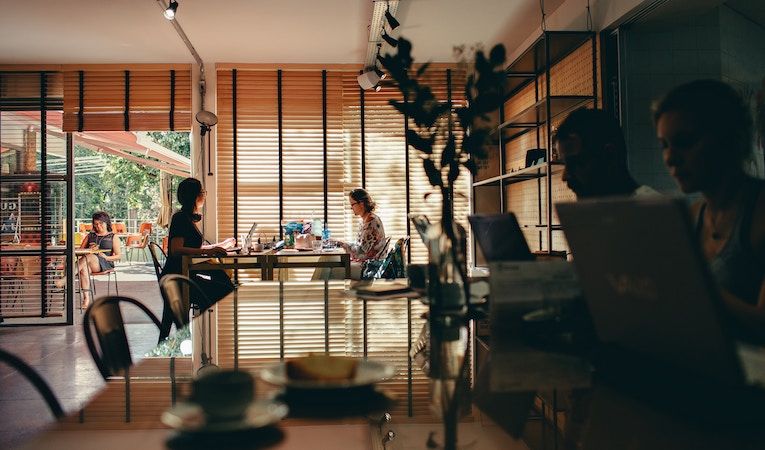 Additionally, the exchange rate at the time of your departure also plays a role in the cost of your trip. Depending on the economy of your home country and the country you're going to, these can vary annually and will be reflected in your internship costs.
How to discern what's included in your internship program fees
Understanding what's included in your internship program fees is essential to finding out what program would be the best for you. The program fees basically represent what your program is doing on your behalf. This can include placing you at your internship, handling your visa, and providing you with health insurance. However, program fees can vary by placement agency and by program so don't expect fixed costs.
If you are relocating for a summer internship you might want to know if internships pay for housing. Do internships provide housing? Programs like IES arrange for applicants to stay in apartments, homestays, or university housing during their internship. Other programs, like BUNAC suggest places you can stay but leave it up to students to choose and secure their own accommodations. Programs like BUNAC as a result will have lower overall cost since housing isn't included.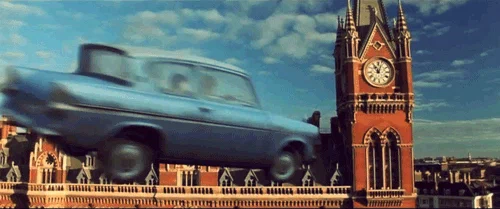 When it comes to internship abroad programs the bigger the cost = more support, while lower cost = less support. Some programs will offer career readiness workshops, social events, and supplemental language classes. While others will provide the basic internship placement and visa paperwork. When understanding what's included in your internship program fees it's best to realize what features in a program would make your experience abroad the best possible. As a true investment into your career your experiences should not only be impactful but valuable.
Common inclusions in program fees
Support. When you are relocating for a summer internship, support represents those who do all the paperwork. They arrange your internship, handle your visa, and sometimes secure your flight and housing for your time abroad.

Transition to life abroad. Some internship abroad programs have permanently based staff in locations so participants can still have support in their new country. As staff members, they are very knowledgeable their cities and are equipped to give you tips and tricks to make your transition abroad easier.

Placement at a reputable company. Organizations who specialize in internship abroad programs know this is why you're here. As a result, each program makes sure their applicants are placed at the company that would give their professional experience and professional development the biggest boost.

Activities/excursions. All work and no play? Not with these internship abroad programs. Programs often host excursions and activities to help students participate and get to know their new city and community.

Room and board. Relocating for a summer internship is difficult and finding an affordable place to live close to your internship can be overwhelming. However your program can always assist with either suggestions or placing as a part of their service.
Credit. Always check if your internship program will offer credits in exchange for your work. When internships do cost money it's always great to check out the value you might get in return.
Get an estimate of your expenses
Global internships do cost money, so before you go, sit down with a budget worksheet and outline your anticipated costs. Like school, you can apply for scholarships to lower the cost of the most expensive programs. Some scholarships are granted by program organizers like , , and just to name a few. Also make sure to check with your university study abroad office to scope out possible financial aid opportunities. Step one in getting a real idea of the expenses you'll have during your internship abroad is to take out everything you won't have to pay for.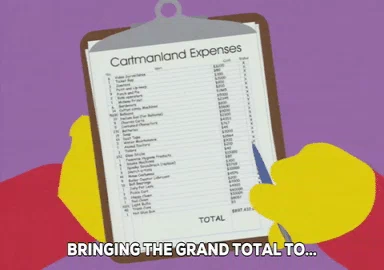 However planning for your internship abroad expenses doesn't stop with the flights and the program fees, it how you're planning to live. What's going to be your budget for groceries? What's your entertainment budget? (eating out, museum hopping,shopping ) And how much will you need to set aside for transportation? All of these are important to consider go abroad. Especially if you're an unpaid intern, it's a great idea mind your budget and stick to it. If you're worried estimating how much a life abroad would cost websites like can give you an idea the cost of living in your country.

When you find yourself buckling down and focusing on your excel sheet try your best to take everything into account. Most importantly, when creating your budget stay true to yourself and your spending habits. While it's always great to try and be frugal dont say you'll only spend fifty-dollars on groceries per month when you know that those jars of nutella you must have will definitely increase the bill. Stay realistic and reasonable so budgeting for your internship abroad will be a breeze.
Tips to lessen your overall costs
While you can start saving and advance and apply for all the scholarships imaginable there are even more ways to lessen your costs for your trip.
1. Use less support!
Having support has a lot of perks, but support also costs a lot of money. If it's not a necessity or something you can do on your own, subtract it from your program fees.
2. Live within walking distance to lessen transport costs.
When you are relocating for a summer internship, make sure you choose housing that is close to your internship. When your internship is in walking distance you can shave off a lot of expenses from your commute.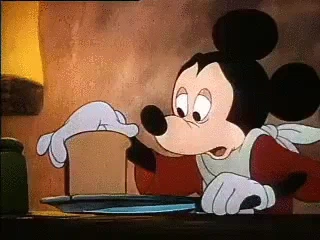 3. But if you must commute, commute smart.
Look at your public transportation options. If there is an monthly pass you can invest in that has unlimited travel, do it. Don't pay the daily fare if you don't have to, even if the fare is small overtime it can definitely poke a hole in your budget where you could've saved. If your city is bike friendly you can save even more, especially if your city encourages bike sharing.
4. Check for student discounts.
Your student ID doesn't just work for at your home institution. Use your student ID to get flight discounts at or cheap local trips at the local museum after work. From food, travel, to transportation your student ID can be a big help. Another useful card besides your student ID is your . Valid in 130 countries it won't matter where you intern, this card has got you covered. Costing between $4 and $20 dollars and lasting up to 16 months its true that a little does go a long way.
5. Find university housing.
If you find that apartment hunting is super expensive and a no can do try looking for some space in the local university dorms. Of course these arrangements will come at a cost but really a cost way lower than apartment living. So say skip those high rent payments and utility bills in favor for a dormitory. Especially if you are traveling abroad as a summer intern this is a great cost cutting option for you. To pull this off calls for some serious phone dialing and research, but if you stay focused you can definitely pull off this money saving housing win.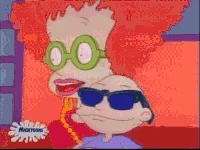 6. Be mindful on how you exchange your money.
Planning a budget doesn't mean you won't have to take out some money from your ATM once in a while. When you withdraw, watch out for those transaction fees which can go up to five dollars per transaction for some banks. It's also worth your while to take out large sums of money instead of small ones. If you withdraw small amounts your transaction fee could really end to being more than what you're taking, which is a horrible bang for your hard earned bucks.Most importantly, skip those money exchanges that you see on practically every street corner, their transaction fees are more than the fees from your bank. If you use them consistently they can turn out to be a real budget buster. If you can help it, always try to go to your bank or an international bank that has a relationship with yours back home.
Now that you know your internship costs, go forth & make the world a better place—one office at a time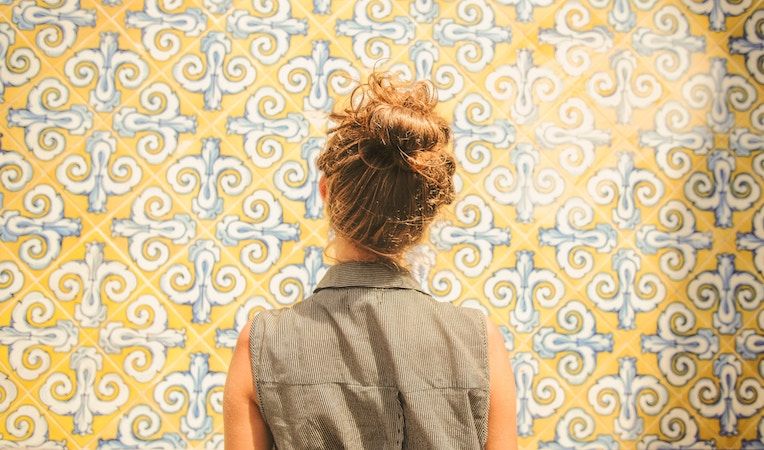 When considering an internship abroad refrain from sticker shock. All the fees associated with interning abroad can be personalized by you, as you choose what you want and what you need. While these costs for an internship abroad can be overwhelming, organizing a budget and planning ahead cause make preparing for an internship abroad a breeze.
While adding another internship to your resume is always a good choice, an internship abroad is one of the best career decisions you could ever make. You will not only learn more what you want as a career but gain a global network in the process. So step of the plan grab your suit (or work casual if that's where you end up) make a statement, and take on the world!
Easily compare internships & programs costs with MyGoAbroad