10 Signs You Should Consider a Gap Year Volunteering
by - Published March 16
Many years ago I found myself at the major fork in the road of life called high school graduation. I knew I wanted to continue my education but I had no clue what I wanted to study or where I wanted to go. That's when an internal battle between the things I should do and the things I wanted to do began. Many high school and even college grads face this same dilemma.
I should get a real career. I should go to college. I should start networking and making connections. I should pick a major. I should, I should, I should….
Sound familiar? The problem is that if you're not yet ready or sure of the direction you want to go, you can end up wasting a lot of time and money. One of the only things I was sure before I entered the "real world" was that I had a desire to travel. I also wanted to make a positive difference in this world. Luckily, my aunt asked me one day if I had ever considered volunteering abroad or maybe taking a gap year. I started researching my options and before long I found myself delaying entrance to college and within three months I was traveling all over the world, volunteering and staying with host families in a gap year program called Up with People. That year proved to be one of the most profound and life changing experiences of my young life.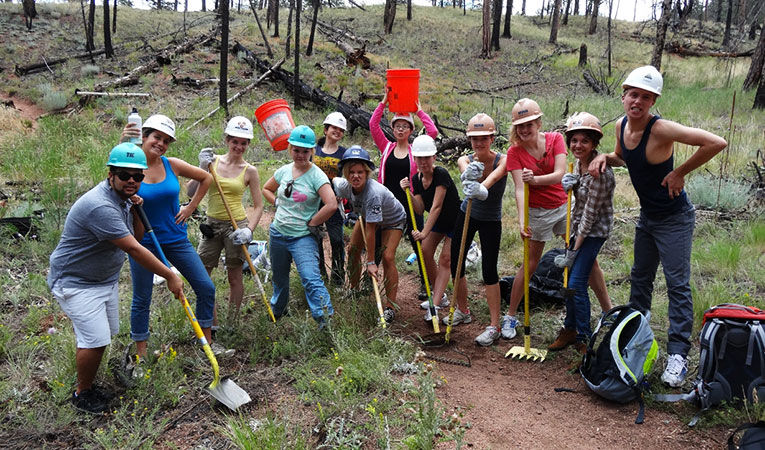 How You'll Know a Gap Year Volunteering is Right For You
Volunteering abroad, especially during a gap year, isn't for everyone. But not everyone is ready to go to university right after high school or enter the workforce right after college, and that's okay too. That time in between schools is an ideal opportunity to find your life's passion, develop some real-world experiences, and plan for the future (aka experience gap year volunteering).
In fact, taking a gap year before committing time and funds to higher education is becoming more and more common. While there are no exact numbers on how many young adults are opting for a gap year, the says that interest and enrollment in gap year programs is growing substantially, and they have seen gap year fair attendance increase by 294% since 2010! Just ask Malia Obama, daughter of former President of the United States Barack Obama, who spent her gap year volunteering and visiting multiple continents before enrolling at Harvard.
Are you trying to decide if a gap year volunteering is right for you? Let's explore some of the signs you should consider a gap year volunteering:
You Don't Know What To Major In At University
An estimated 20% - 50% of students enter college undecided. Many of those students will also switch majors several times in school costing them both time and money. If you don't yet know what you want to major in, consider a gap year first.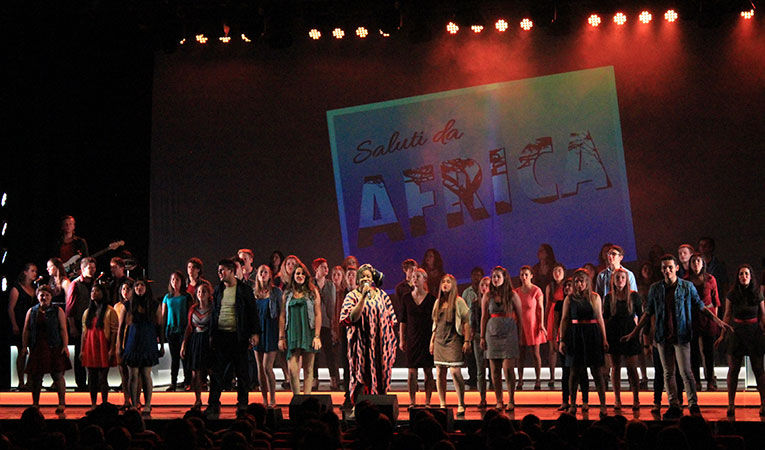 You Have A Desire To Make A Positive Impact On The World
Many gap year participants want to help others. A gap year volunteering program is a perfect opportunity to drop everything and actually put those desires into action. Choosing a gap year program that has volunteering built into its program curriculum is something to consider if you want to "change the world."
You Want To Learn A New Language
I have news for you. If you want to actually learn a foreign language, then you need to travel. You can't and will not (I repeat will not) become fluent in a foreign language in a university classroom in your home country. Seriously, foreign language learners should be required to take a gap year.
You Need A Break From School
For many students, high school is simply a race to get into college, and by the end, they are just too burned out to do well once they get there. A gap year is a chance to push the reset button before plunging back into academia. In fact, this is one of the reasons Harvard recommends a gap year, to combat burnout in their highly motivated student body. On their website they state:
"Professionals in their thirties and forties - physicians, lawyers, academics, business people and others - sometimes give the impression that they are dazed survivors of some bewildering life-long boot-camp...what can be done to help? Fortunately, this young fast-track generation itself offers ideas that can reduce stress and prevent burnout. In college application essays and interviews, in conversations and counseling sessions with current college students, and in discussions with alumni/ae, many current students perceive the value of taking time out."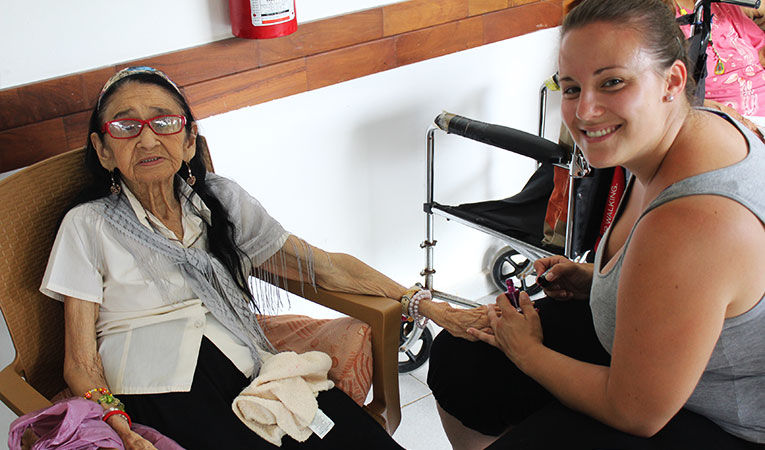 Stepping Out Of Your Comfort Zone Sounds Fun
Taking a gap year to volunteer isn't always rainbows and butterflies. Stepping out of your comfort zone is by definition uncomfortable. If you are the type of person who thrives when you are pushed to these types of limits then consider a gap year volunteering.
You Crave Adventure
Some people are born to seek far flung corners of the world and experiences that are book worthy. Are you that kind of person? A gap year volunteering will likely be one of the greatest adventures of your life.
You Want To Be Different
Gap years are becoming a more popular option, but still, the majority of young people (college grads included) simply do what everyone else is doing and get a job or enroll in university. Deciding to plunge into gap year volunteering will challenge the status quo.
You Want A Resume That Stands Out
Once you decide on a career it will be time to start the job application process, in which employers receive hundreds of resumés that look exactly the same. Taking a gap year to volunteer offers you the opportunity to list international experiences or unique projects you have participated in that will set you apart from your peers.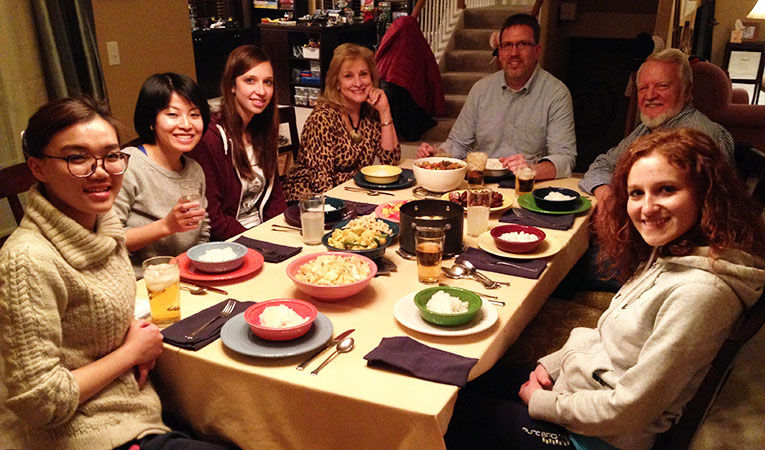 You Want An International Network
There is no faster way to build an international network than by taking a gap year. Gap year volunteering programs do a good job of facilitating an international network and helping you lay the foundation for lifelong s all over the world.
You Enjoy Meeting People From Other Cultures & Backgrounds
If making friends who come from diverse backgrounds and who hold different beliefs than your own sounds like an exciting endeavor, then consider a gap year volunteering abroad.
Travel teaches us cross-cultural competence, a skill that is needed in this world now more than ever.
If any of the above signs point to yes for you, then you should seriously consider a gap year volunteering! Many times a gap year is exactly what a young person needs to plant the seeds for a fruitful and fulfilling life. In fact, it could be exactly what you not only should do, but what you ultimately find that you want to do.
This article was contributed by Up with People, an organization which aims to bring the world together through service and music. Their combination of travel, volunteering, and performing arts offers an unparalleled gap year experience.